In-game event running 31st August - 21st September 2016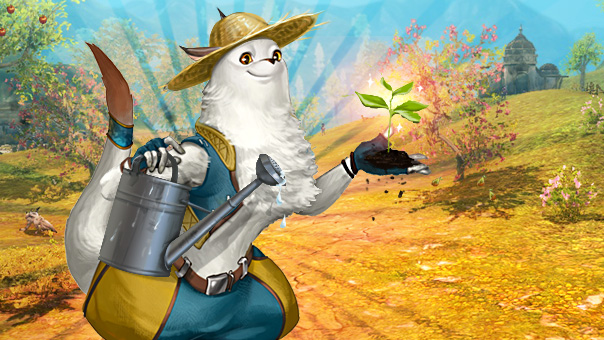 Trees can give you much more than shade, they have valuable items for you too – provided you treat them well!
Three seeds have been planted in each of the capitals. Take good care of them between 31st August and 21st September and help them to grow into glorious trees to be rewarded richly for your troubles.
Magic Tree Seeds
Earn Magic Tree Seeds and upgrade the trees. 1,500 seeds are needed to make a Complete Magic Seed. These need to be combined by a player and then given to one of the trees so that it reaches the next level. You can do this twice. After the upgrade, the tree will award better rewards when it is fertilised – and this applies to all passionate hobby horticulturists. For this reason, it is advised to work together with the other players in your faction!
Here's how you get the seeds:
PvP: Defeat 40 players belonging to the enemy faction in Nosra and Esterra and you will be rewarded with a seed. This mission can be completed daily and in a group. For easier tracking, it will be displayed to you in the [beta feature] Hero Tests menu.
Instances: Prove your courage and loot seeds from the bosses in the instances. A full list of the corresponding instances can be found further below.
Fertiliser: Supply the trees with fertiliser and they will reward you with a seed.
Login: Each day you will receive one seed one hour after you log in – provided you have been online that entire period of time. This only applies to players above level 65!
Speed will be rewarded: The faction who reaches the maximum level for a tree first will receive an additional reward. What's more, all
players on the same server will get to look forward to items. They will then be sent after the event via an in-game survey.
A full list of all rewards can be viewed in the corresponding table.
Nourishing Fertiliser
Each of the three trees has a different reward – the higher its level, the more valuable the rewards are. To get at these, the trees
need to be treated with care! Give them fertiliser and they will thank you with an item bundle and a Magic Tree Seed.
You'll always receive the fertiliser in a bundle, that then contains one fertiliser for the Gloomy Magic Tree, the Strong Magic Tree and the Magnificent Magic Tree.
Here's how to get the fertiliser bundle:
Instances: Loot fertiliser from bosses in instances.
PvP: The bundle can also be looted in PvP. For a fertiliser bundle you will need to defeat 80 enemy players across Nosra, Esterra, Akaron or Kaldor – either on your own or in a group. This task can be completed daily. For easier tracking, it will be displayed to you in the [beta feature] Hero Tests menu.
Quest: Go to the Farmer near to the trees. He will tell you more about your mission and will reward your show of interest with a fertiliser bundle. This quest is only available to players from level 65 and up, and can only be accepted once during the event.
Event Overview
Event period:
31/8 to 21/9/2016
Location:
Sanctum and Pandaemonium
NPCs:
Gloomy Magic Tree, Strong Magic Tree, Magnificent Magic Tree
Collectible items:
Magic Tree Seeds, Bundle of Magic Tree Fertiliser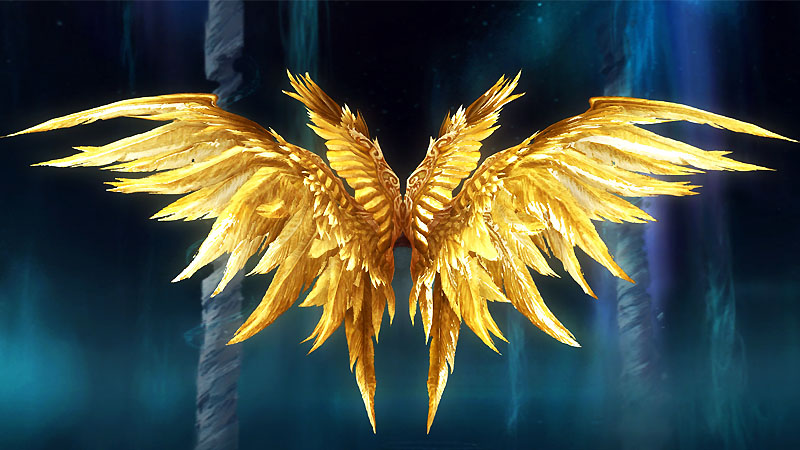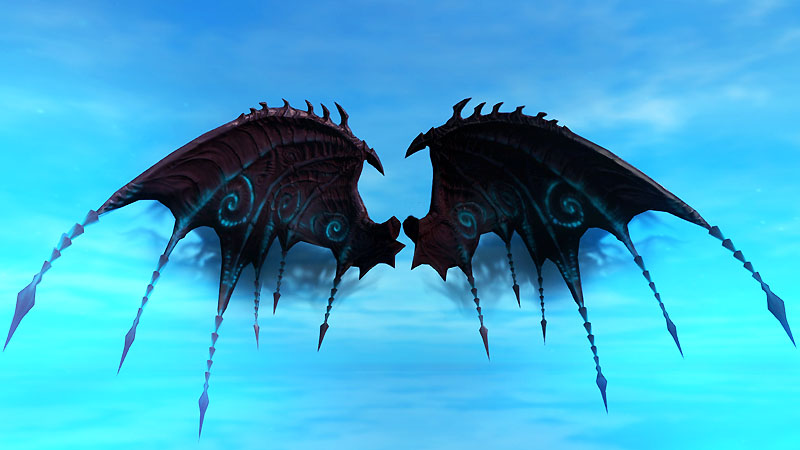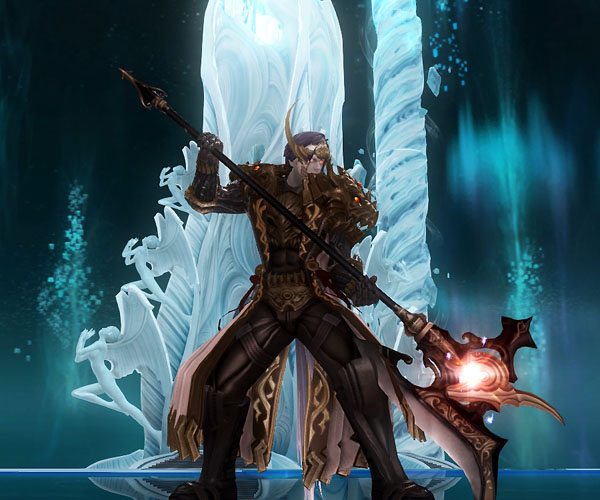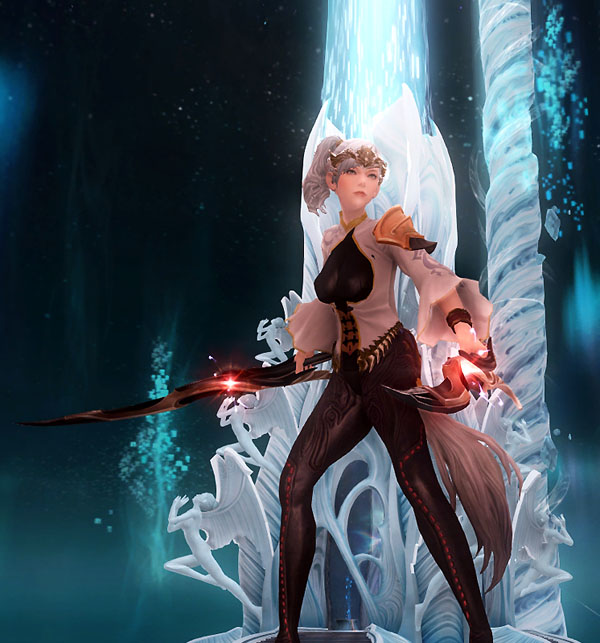 You can loot Magic Tree Seeds in these instances: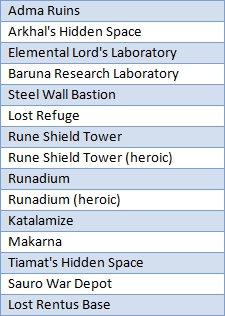 These rewards are available to the first faction to fully upgrade a tree:
First faction to level a tree once:

First faction to level a tree twice:

First faction to level all trees twice:

______________________________________________________________________________

These rewards are available from the gifts, which you receive from Magic Trees:
Please note that bundle you receive depends on with which NPC you are talking and NPC's current "upgrade".
Trees without the upgrade:
Young Magnificient Magic Tree
- [Jakunerk] Inferior Gift of the Magnificent Magic Tree:
Fortified Recovery Potion

+1 random item from the "general items" list below

Young Strong Magic Tree
- [Jakunerk] Inferior Gift of the Strong Magic Tree:
Ancient Coin

+1 random item from the "general items" list below

Young Gloomy Magic Tree
- [Jakunerk] Inferior Gift of the Gloomy Magic Tree:
Magic Powder

+1 random item from the "general items" list below

General items list:
[Jakunerk] Noble Bundle of Ballasite Materials

[Jakunerk] Drana Coffee

Ceranium Medal

Saam King's Herbs

Revival Stone

Battle Medal

----

Trees with one upgrade (bundles give 1 random item from the items listed below):
Tall Magnificient Magic Tree
- [Jakunerk] Gift of the Magnificent Magic Tree:
[Jakunerk] Ocean Armour Chest

[Jakunerk] Ocean Wave Armour Chest
Robe of the Orient

Gleaming Wings of Light
Magnificent Wings of Light
[Jakunerk] Plastic Surgery Ticket

Flowery Dress
Leafy Armour
[Jakunerk] Dye: Romantic Pink
Dye: True Black
[Jakunerk] Noble Bundle of Ballasite Materials
Dragon Meat Salad with Oil Dressing and Fresh Plumbo
[Jakunerk] Bundle of Heroic Godstones
Saam King's Herbs
Revival Stone

[Jakunerk] Bundle containing high-quality Manastones
[Jakunerk] Nutritious Meal
Tall Strong Magic Tree
- [Jakunerk] Gift of the Strong Magic Tree
Ceranium Medal

Diflodox Wings
[Jakunerk] Dragon Lord's Mythical Weapons Chest
[Jakunerk] Box of Feathers of the Lord
[Jakunerk] Kunax' Accessories Chest
[Jakunerk] Major Ancient Crown
[Jakunerk] Box: Insignia of Honour
Battle Medal
Ceranium Medal
[Jakunerk] Tiamat Protectorate's Eternal Armour Chest
[Jakunerk] Noble Bundle of Ballasite Materials
Dragon Meat Salad with Oil Dressing and Fresh Plumbo

[Jakunerk] Bundle of Heroic Godstones
Saam King's Herbs
Mithril Medal
Revival Stone
Battle Medal
Tall Gloomy Magic Tree
- [Jakunerk] Gift of the Gloomy Magic Tree
[Jakunerk] All-Powerful Enchantment Stone

Bundle of greater Stigmas
Bundle of Illusion Godstones
[Jakunerk] Holy Upgrade Serum

Enchantment Stone
100% Manastone Socketing Aid (Mythical)
Powerful Stigma Bundle
[Jakunerk] Fabled Godstone Bundle
[Jakunerk] Bundle of Noble Regenerating Manastones
Enchantment Stone
[Jakunerk] Noble Bundle of Ballasite Materials
Dragon Meat Salad with Oil Dressing and Fresh Plumbo

100% Manastone Socketing Aid (Eternal)
Saam King's Herbs
[Jakunerk] Bundle containing high-quality Manastones
Magic Powder
Battle Medal
----

Trees with two upgrades (bundles give 1 random item from the items listed below):
Full-Grown Magnificient Magic Tree
- [Jakunerk] Special Gift of the Magnificent Magic Tree
Ancient Spirit's Wings

Fourth Dragon Lord's Wings

[Jakunerk] Ocean Armour Chest
[Jakunerk] Ocean Wave Armour Chest
Small Crystal Clear Shield
Gleaming Wings of Light
Magnificent Wings of Light
[Jakunerk] Plastic Surgery Ticket
Flowery Dress
Leafy Armour
[Jakunerk] Dye: Fantasia Turquoise
Dye: True Black
[Jakunerk] Noble Bundle of Ballasite Materials
Dragon Meat Salad with Oil Dressing and Fresh Plumbo
[Jakunerk] Bundle of Heroic Godstones
Revival Stone
[Jakunerk] Bundle containing high-quality Manastones
[Jakunerk] Nutritious Meal

Full-Grown Strong Magic Tree
- [Jakunerk] Special Gift of the Strong Magic Tree
Brigade General's Armour Chest

Enhanced Hyperion Weapons Chest
Ceranium Medal
Diflodox Wings

[Jakunerk] Dragon Lord's Mythical Weapons Chest
[Jakunerk] Box of Feathers of the Lord
[Jakunerk] Kunax' Accessories Chest
[Jakunerk] Major Ancient Crown
[Jakunerk] Box: Insignia of Honour
Battle Medal
Ceranium Medal
[Jakunerk] Tiamat Protectorate's Eternal Armour Chest
[Jakunerk] Noble Bundle of Ballasite Materials
Dragon Meat Salad with Oil Dressing and Fresh Plumbo
[Jakunerk] Bundle of Heroic Godstones
Mithril Medal
Revival Stone

Battle Medal

Full-Grown Gloomy Magic Tree
- [Jakunerk] Special Gift of the Gloomy Magic Tree
[Jakunerk] Holy Upgrade Serum

[Jakunerk] All-Powerful Enchantment Stone
Powerful Stigma Bundle
[Jakunerk] All-Powerful Enchantment Stone
Bundle of greater Stigmas
Bundle of Illusion Godstones

[Jakunerk] Holy Upgrade Serum
Enchantment Stone
100% Manastone Socketing Aid (Mythical)
Powerful Stigma Bundle
[Jakunerk] Fabled Godstone Bundle
[Jakunerk] Bundle of Noble Regenerating Manastones
Enchantment Stone
[Jakunerk] Noble Bundle of Ballasite Materials
Dragon Meat Salad with Oil Dressing and Fresh Plumbo
100% Manastone Socketing Aid (Eternal)
[Jakunerk] Bundle containing high-quality Manastones
Magic Powder
Battle Medal

Rewards received by players giving the complete magic seed to upgrade the Magic Tree:
[Title] Friend of the Magic Tree (please note, once you use the title, a 30-day timer will start counting)

[Jakunerk] Drana Coffee