I was reading an article about servers and how they work, and i stumbled upon this one "
netcode-explained
"
"
Update rate
What adds an extra delay on top of the travel time of our data (ping), is how frequently a game sends and receives that data.
When a game sends and receives updates at 30Hz (30 updates per second), then there is more time between updates than when it sends and receives updates at 60Hz.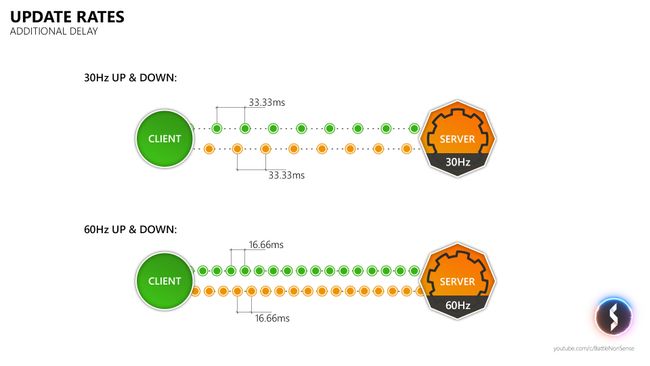 By increasing the update rates you can decrease the additional delay that is added on top of the travel time of your data.
Tick rate
The tick rate, or simulation rate, tells us how many times per second the game produces and processes data.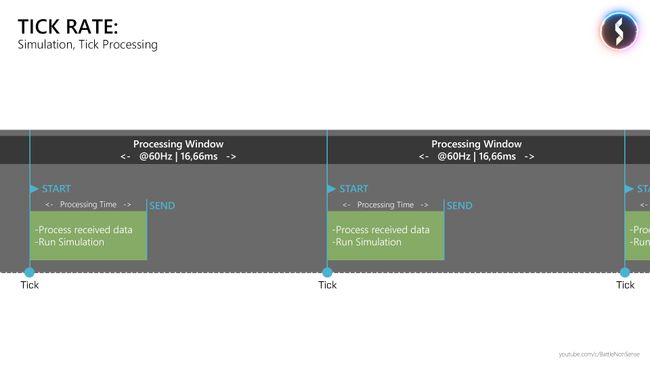 At the beginning of a tick, the server starts to process the data it received and runs its simulations. Then it sends the result to the clients and sleeps until the next tick happens. The faster the server finishes a tick the earlier the clients will receive new data from the server, which reduces the delay between player and server. That leads to a more responsive hit registration.
A tick or simulation rate of 60Hz will cause less delay than a tick rate of 30Hz, as it decreases the time between the simulation steps. A tick rate of 60Hz will also allow the server to send 60 updates per second, which compared to 30Hz reduces the round trip delay between the client and the server by about 33ms (-16ms from the client to the server, and another -16ms from the server to the client)
.
At a tickrate of 60Hz, the server only has a processing window of 16.66ms inside which it must finish a simulation step. So when it comes to the performance of servers running at a fixed tick rate, it's imperative that it finishes a simulation step as fast as possible, or at least inside the processing window that is given by the tick rate.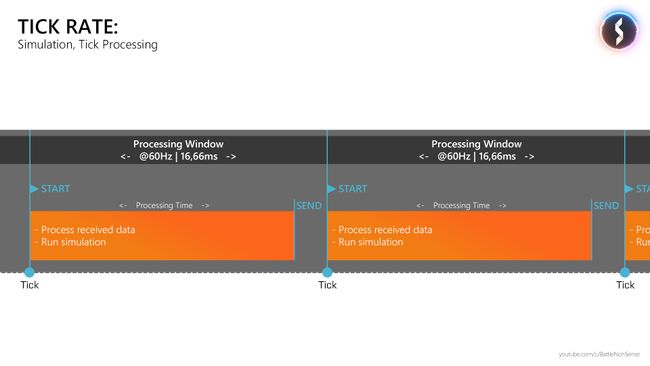 When a server gets close to the limit, or even fails to process a tick inside that timeframe, then you will instantly notice the results: all sorts of strange gameplay issues like rubber banding, players teleporting, hits getting rejected, and physics failing.
"
What are the GF server settings regarding "update rate" and "tick rate" ?
Thank you very much in advance !
The post was edited 3 times, last by Baldurn ().