Hey Guys,
i've written a very c# application i'd like to share with you. it's made for the streamers out there since this will allow you to show the kills, death, etc directly on your screen. basically the application is reading the data from the chatlog, counts that stuff and exports it to a textfile, which you can use in your OBS-Scene.
You can download the application directly from my private dropbox (you don't have to create a dropbox account):
Download here
Here's a litte Guide
Download the file and open the "Aion Twitch Statistics.exe".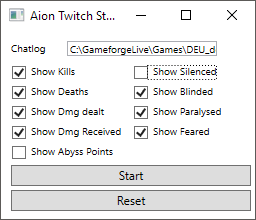 Update the chatlog filepath. You can set the parameters you want to show on your stream.
Befor you press Start, make sure the "Chat.log" file exists, to enable the chatlog - i'd recommend you to use the ARM.
Now you can press "Start". Another .txt file in the application's folder will be created and updated evertime your chatlog changes.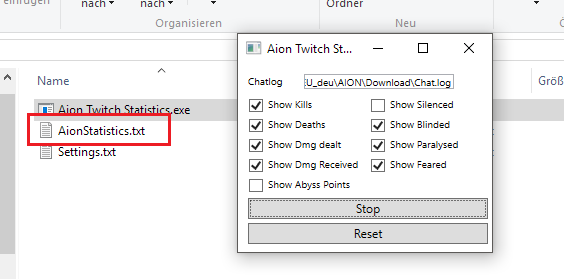 Start OBS and add a new "Text" to your scene.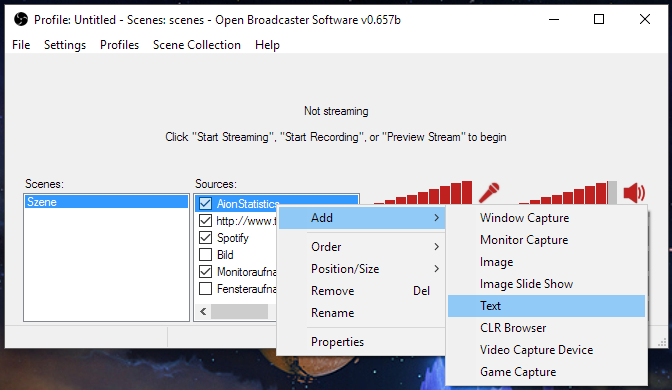 Make sure u're using "Use Text From File" and map this to the "AionStatistics.txt" file in the applications folder.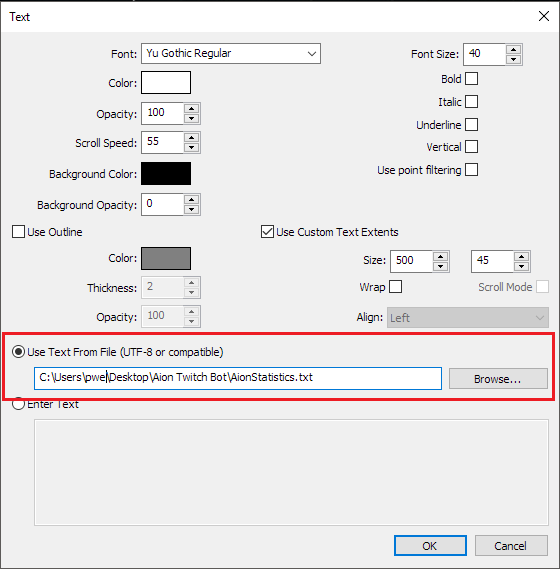 Now in your OBS preview you should see something like
this
if you notice any bugs or got some ideas to improve the app, please let me know.
The post was edited 2 times, last by Minso ().